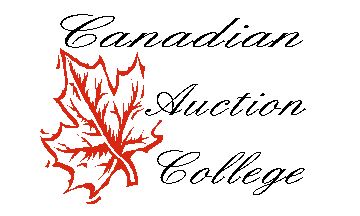 Do you watch the Auction shows on TV and think - I could do that!
That looks exciting!
I want to do that!
Well, you can!



...By attending the Canadian Auction College we train you to be an Auctioneer and give you all the insights to the behind the scenes of the auction industry, the ins and outs of auctions in Canada (taught by Canadian & World Champion Award Winning Auctioneers), the laws and guidelines, provincial and federal laws for auctions, setting up computerized systems for your auctions, online bidding, websites, types of auctions (storage, machinery, auto, charity/fundraising, consignment, farm, contract, etc), auction lingo and so much more.

The Canadian Auction College is proud to present the ADESA Auction Academy, premier auction education for ADESA Canada, Canada's largest automotive auction provider: ADESA provides wholesale vehicle auction solutions to professional car buyers and sellers.